Welcome to the Hadleigh Clinic
Dr Gammell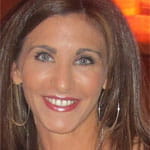 "I know there is more to life than the way we look but it's a good place to start!" Samantha
At The Hadleigh Clinic we understand that you live in a highly demanding image conscious world, so we are here to help.
Using the very latest, safe and clinically proven cosmetic treatments and medical technologies, we can help you fight the ageing process ensuring you look and feel the best you can.
My team and I are committed to providing you with the very best personalised professional service to ensure we understand your requirements, provide you with honest medical advice and exceed your treatment expectations.
So whatever your needs, we look forward to discussing them with you and hope you enjoy The Hadleigh Clinic experience.
Dr Samantha Gammell MB.BS. BSc. DRCOG. DFFP. MBCAM
Medical Director of The Hadleigh Clinics
President of British College of Aesthetic Medicine