Acne
Fighting acne is no longer a losing battle
Acne scarring
Scars from acne can seem like double punishment — first you had to deal with the spots, now you have marks as a reminder.
Acne scars are usually caused by inflammation at a cellular level that causes darkened or lightened pigmented areas, disruption of collagen fibres and an overproduction of scar tissue. If this inflammation alters the collagen structure, a pock mark or other unsightly scar may develop.
At The Hadleigh Clinic we offer the latest approaches to treat the scarring left by acne. PIXEL Laser Skin Resurfacing, Dermaroller and the Obagi NU-DERM System for hyperpigmentation and residual acne flare ups.
PIXEL is an FDA approved fractional laser which provides textural and skin improvement for patients with acne scarring, hyperpigmentation, as well as scarring on other parts of the body. "Fractional Laser Resurfacing" creates thousands of tiny micro-perforations in the skin similar to the size of pores. The skin around each of the perforations remain intact and rapidly heals from within and from around the edges of these tiny holes to create "new skin". The treatment is a safe and effective with minimal downtime.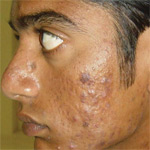 Before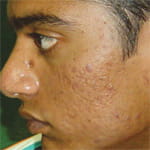 After
Genuine Dermaroller Therapy™ is an advanced micro-medical skin-needling procedure that stimulates the skin to regenerate and repair itself naturally and safely. It significantly improves the appearance of acne scars, aged and sun damaged skin, facial and décolleté lines and wrinkles and stretch marks, creating smoother, brighter, healthier, younger-looking skin.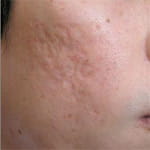 Before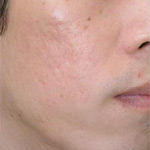 After
Acne Scarring
After 2 Dermaroller™ treatments
Obagi NU DERM is a prescription-strength, clinically proven skin care system which acts below the surface of your skin to transform skin cell functions at the cellular level and correct the damage left by acne. Obagi Nu-Derm is specifically beneficial to patients with residual active acne and pigmentation scarring from old acne.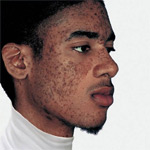 Before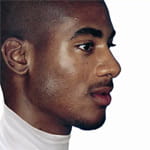 After
Nu Derm
After 28 weeks: Obagi Nu Derm and 1 Chemical Peel
Other treatments you may also be interested in:
Obagi CLENZIderm is the only prescription-strength acne treatment that contains a patented, solubilised form of 5% benzoyl peroxide (BPO) to penetrate deep into the follicle and treat acne where it starts. This 3 step Therapy is clinically proven to better penetrate the follicles for effective P. acnes bacteria reduction and rapid lesion reduction.