Skin Tightening
Frustrated by loose crepey skin?
NIR Skin Tightening
... as featured in The Sunday Times
Experience the power of Soprano XL Near-Infrared (NIR) Skin Tightening – a revolutionary new light based solution to eliminate some of the effects that time can have on your skins appearance, tone and laxity.
Near Infrared technology is a safe infrared light that heats the tissue under the skin's surface, tightening skin laxity and improving skin architecture. The infrared technology heats the tissue deep below the skins surface causing collagen fibres to contract and tighten and stimulates the formation of new collagen, further enhancing the tightening effect and helping to bolster the skin against future ageing.
The presence of healthy collagen in the dermis helps maintain the skin's youthful resilience and texture.
NIR
Face and Neck Treatment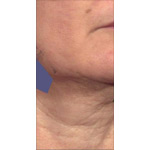 Before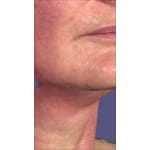 After
NIR successfully treats a wide range of areas, including:
Skin tightening of the face, neck and body
Laxity of post-pregnancy abdominal skin
Laxity of the buttocks and knees
Improving skin quality of the décolleté/chest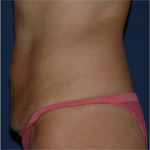 Before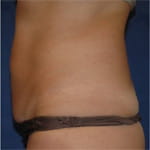 After
The benefits of this new, Skin Tightening technology include:
Improves loose, sagging, crepey looking skin
Reduces jowling
Smoothes out fine lines
Reduces collagen loss
Virtually pain-free :patients report that it feels similar to a "hot stone massage"
Non-invasive: no surgery or injections involved
Recovery free you can return to normal activities immediately
Safe for all skin types