Crow's Feet & Wrinkles
Crow's feet are often one of the first signs of ageing to appear and for such a small area of the face the eyes certainly get their fair share of lines and wrinkles! That's because the skin around your eyes is double trouble-it's both active and delicate.
Facial movements and expressions such as smiling, laughing, squinting and sneezing cause you to wrinkle the corners of your eyes. This, combined with loss of collagen and elastin in the skin, associated with advancing age and sun damage, means the skin loses its ability to bounce back from all the action, and crow's feet begin to appear.
Crow's Feet
Patient smiling before and after Botox® treatment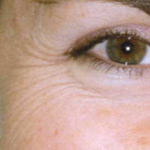 Before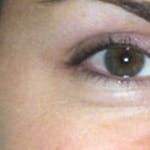 After
While some people love these laughter lines, others feel they leave them little to smile about and go to great lengths to cover, fill and get rid of them. At The Hadleigh Clinic we're happy to discuss and advise you on the various procedures now available for rejuvenating the eyes and subtracting years from your face.
The first step to more youthful looking eyes is Botox®, which acts to block dynamic wrinkles like crow's feet from deepening every time you smile and laugh. Botox® is a safe and natural looking treatment (when administered correctly) which leaves your eyes looking fresher and brighter.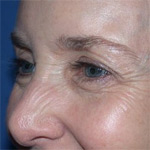 Before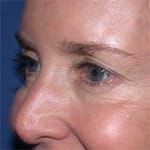 After
Crow's Feet
Crows Feet and Bunny lines treated with Botox®
To erase any remaining traces of crow's feet, lines or wrinkles around the eyes, dermal fillers can be used to support the tissues from underneath, providing a smooth foundation for the skin to rest flat on once again.
A series of Laser resurfacing treatments can also be highly effective to stimulate collagen production, giving the skin a healthier, softer look.
Crow's Feet
Before and After PIXEL™ Treatment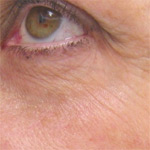 Before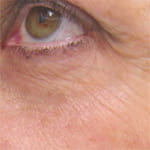 After
As with all facial wrinkles, the best way to avoid them is to start planning early on, however no matter how old you are it's never too late to prevent new wrinkles from developing, or for existing lines to worsen. Regular face creams can be too heavy and drying for the delicate area around the eyes. Dr Gammell personally recommends Obagi Elastiderm™ Eye Cream