Aqualyx™
Many people suffer from stubborn areas of localized fat on their body that seem to be resistant to diet and exercise – they just won't go away. Now we can help... without surgery.
Aqualysis using Aqualyx™ is the first injection with specific application in the non-surgical treatment of localized fat.
Aqualyx is a specialised solution of water, plant polymers and an active substance deoxycholacid that liquefies fat (intralipotherapy) which is then eliminated by the body through the lymphatic system.
Since its launch in Italy in 2009 over 2 million vials have been used by doctors to treat patients across Europe and finally in November 2013 it has arrived in the UK!
For detailed treatment information click here
Aqualyx™ can be used to treat fat deposits all over the body including: Stomach, Outer thighs (Saddle Bags), Hips (Love Handles) Bra Bulge, Chin and Jowls, Inner thigh, Knees, and under the buttocks (Banana Folds)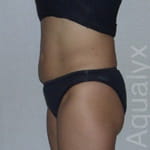 Before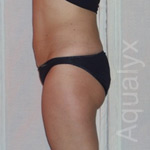 After
Aqualyx™ is used to dissolve stubborn areas of fat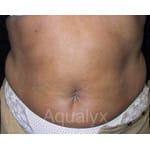 Before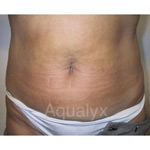 After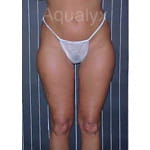 Before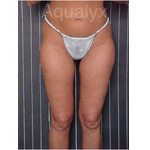 After
It can be used to treat fat deposits all over the body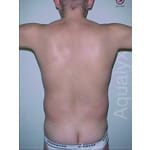 Before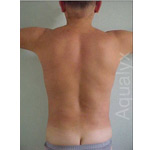 After