Gel Needling Lift
Pins & needles: The latest way to 'Roll Back the Years'
Gel Needling Lift
The 'Gel Needling Lift', a combination of Dermaroller™ and Restylane® Vital, is the ultimate combination of treatments to improve skin texture and elasticity and diminish crepeyness and fine lines to give beautiful radiant glowing skin.
Whilst Restylane® Vital and Dermaroller™ skin needling each encourage the production of healthy new skin in their own right, used in combination they provide the ultimate skin rejuvenation treatment.
Dermaroller™ skin needling (also known as collagen induction therapy) uses a sterile medical roller covered in tiny micro needles to create miniscule pin point punctures in the skin. This is perceived by the body as damage, which stimulates the production of new collagen and elastin. The body reacts to an injury by initiating the healing process, but usually it will only heal as far as it must to keep you healthy – which is different to healing to a cosmetic level.
Consecutive skin needling sessions however trick your body to continue the healing process and the production of collagen to a cosmetic level, improving the appearance of fine lines, wrinkles, scars, enlarged pores.
But however good skin needling may be it cannot on its own give your skin the moisture boost it so often needs. Enter Restylane® Vital, an injectable hyaluronic acid that provides deep dermal hydration. By replenishing the skin's own hyaluronic acid levels, the skin's hydrobalance is restored resulting in increased smoothness, firmness and elasticity which enhances the skin's light reflecting qualities restoring the skin's glow and lustre.
So, if skin needling stimulates collagen productions and Restylane® Vital restores the skins hydration, the treatments combined create the ultimate in skin rejuvenation – smoother, brighter, healthier, younger-looking skin.
Step 1:
Anaesthetic cream is applied to numb the skin.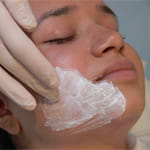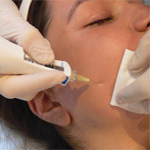 Step 2:
Restylane® Vital, containing hyaluronic acid is injected using a micro-injecting pen across all areas of the face.
Step 3:
The Dermroller™ is rolled in all directions over the face.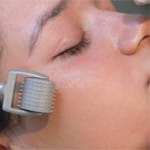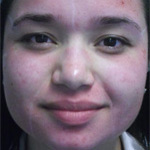 Step 4:
Afterward the treatment you can see the tiny marks made by the micro-injections and the skin needling. A cooling face mask and oxygenating cream is applied to the skin.
Step 5:
Immediately afterwards the skin is pink-like sunburn.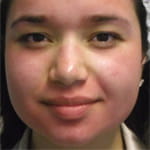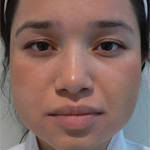 Step 6:
Light application of mineral make up covers the redness so you can leave the clinic without feeling too self-conscious.
The treatment regime typically comprises of 3 treatments sessions about 6 weeks apart. Benefits are not immediate but a marked improvement in skin quality and texture is noticeable approximately 3 weeks after the second treatment session.